Attorney Profiles
COMPETENT, CONFIDENT, CARING AND COURAGEOUS
Julie Kert
Partner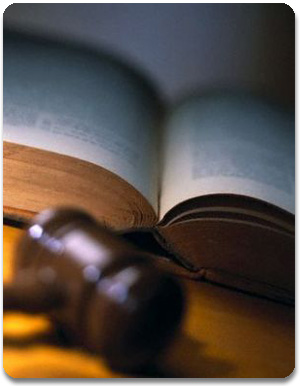 Ms. Kert is a partner in Kim & Kert. With attorneys and staff having a combined 35 years of experience, the Law Offices of Kim & Kert handles a broad spectrum of criminal defense cases, with a specialty in DUI and DUI related offenses.
In addition to the firm's DUI expertise, the attorneys of Kim & Kert have successfully defended thousands of cases involving illegal possession of alcohol and drugs, speeding tickets as well as all traffic related offenses, simple battery, assault, carrying a concealed weapon, hit and run, fleeing and eluding, gambling, fraud and all traffic accidents. The firm's attorneys have the knowledge and experience to personally handle all aspects of every case.

Kim & Kert has developed key, strategic relationships with other law firms and receives and successfully handles significant numbers of referrals. Kim & Kert has a unique expertise and capability to handle Korean and Hispanic community clients through its strategic relationship with the Law Offices of Kim and Woo, LLC.

A highly successful and effective criminal law attorney, prior to her current practice, Ms. Kert served for eight years as a DUI Prosecutor and is intimately familiar with all the maneuvers and strategies prosecutors and police officers use in Georgia DUI cases. In fact, she taught multiple courses in DUI trial techniques to police officers from across the State of Georgia and is certified as a Police Officer Standards and Training Council Guest Instructor with expertise in Georgia DUI.

Before being a Prosecutor with the Office of the Solicitor General, Ms. Kert was an associate with the Law Offices of Henry Toler in Atlanta, Georgia. She practiced as a criminal defense and employment litigation attorney

Most impressively, Ms. Kert has handled more than 80 DUI jury trials and over 1,000 evidentiary hearings and bench trials. Ms Kert has been the lead attorney in over 16 DUI appeals in the State of Georgia and has won every appeal. This makes her one of the most experienced DUI appellate attorneys in the entire state, and her perfect record makes her the most successful DUI appeals lawyer in the State of Georgia.

Ms. Kert has frequently lectured on the topic of Georgia DUI law and has been a guest speaker at Continuing Legal Education courses for the Prosecuting Attorneys' Council, State Bar Association of Georgia, Criminal Law Section, Solicitor's-General Association of Georgia, and Judicial Continuing Legal Education.

Ms. Kert is a member of the Georgia State Bar and is admitted to the Court of Appeals and the Georgia Supreme Court. She is also a member of the Georgia Association of Women Lawyers, the Atlanta Bar Association and the Lawyers Club of Atlanta.

Ms. Kert is a graduate of the University of Virginia (B.A. 1991) and the University of Florida College of Law, (J.D. with Honors, 1994).