Attorney Profiles
COMPETENT, CONFIDENT, CARING AND COURAGEOUS
Chong Kim
Managing Partner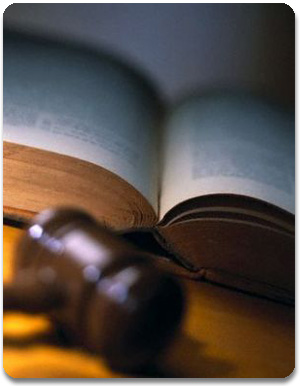 Ms. Kim is the founder and Managing Partner of Kim & Associates. With attorneys having a combined 35 years of experience, the Law Offices of Kim & Associates was founded in 2002. The firm handles a broad spectrum of criminal defense cases, with a specialty in DUI and DUI related offenses.

In addition to DUI cases, the attorneys of Kim & Associates have successfully defended thousands of cases involving illegal possession of alcohol and drugs, speeding tickets as well as all traffic related offenses, simple battery, assault, carrying a concealed weapon, hit and run, fleeing and eluding, gambling, fraud and all traffic accidents. Kim & Associates's attorneys have the knowledge and experience to personally handle all aspects of every case.

Kim & Associates has developed key, strategic relationships with other law firms and receives and successfully handles significant numbers of referrals. Kim & Associates has a unique expertise and capability to handle Korean and Hispanic community clients through its strategic relationship with the Law Offices of Kim and Woo, LLC.

A highly successful and effective criminal defense lawyer, prior to founding Kim & Associates, Ms. Kim was an attorney with the firm of Harvey T. Siegel & Associates where she exclusively practiced as a criminal defense attorney for 13 years, developing special expertise in the defense of DUI and related charges. She has personally successfully defended over 4,000 clients.

A member of the Georgia State Bar since 1992, Ms. Kim has practiced law throughout the State of Georgia, but has concentrated her practice in the greater metro-Atlanta area's counties and municipalities. She is also admitted to try cases in Federal Court in the Northern (Federal) District of Georgia.

In addition to her responsibilities as Managing Partner at her law practice, Ms. Kim is a Magistrate Judge for Fulton County. This gives her exceptional insight and expertise in the criminal law as compared to most other lawyers. She was appointed to the Magistrate Court of Fulton County by Chief Judge Albert Thompson in 2000. The Magistrate Court has jurisdiction over all civil cases up to $15,000. As a Magistrate Judge, Ms. Kim sits on the bench in Fulton County's Landlord/Tenant Court, adjudicating all matters brought to the court, including foreclosures and evictions, as well as all issues and disputes between landlords and tenants, both commercial and residential. Additionally, she issues search warrants and arrest warrants.

Ms. Kim was named a 2005 Super Lawyer by Atlanta Magazine, as well as being named one of the Best 40 Lawyers Under 40 by the National Asian Pacific American Bar Association in 2002. She is a member of the Georgia Supreme Court Commission on Interpreters and she sits on the State Bar Committee on Post Conviction Capital Representation (which is involved in death penalty appeals).

Ms. Kim received her BA in history from the University of Georgia in 1988, where she was in the Honors Program. She earned her JD from Washington and Lee University Law School in 1992.